Project Execution
Project Execution Capability
PACT has many project references in China and overseas. We have been working closely with many engineering companies and have established a quality system that fully comply with the international M&E standards. Some of the reputable names are: Bechtel, Flour, Ch2mHill, Technip, Jacobs, Worley Parsons, SAMSUNG Engineering, etc.
Project Management Concept



Project Execution Awards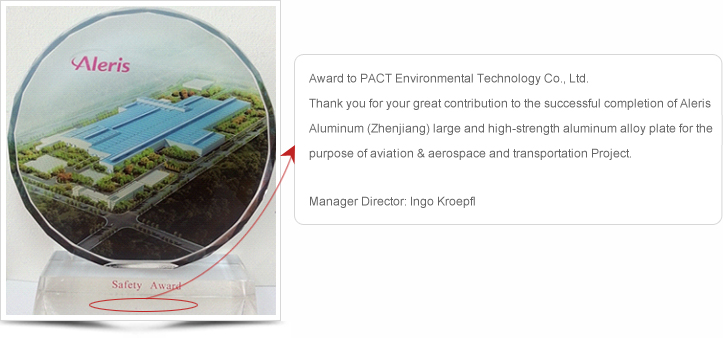 Safety Award of Project Excution of Water & Wastewater Treatment Awarded by Aleris.

Project Excution Awards of Water & Wastewater Treatment by Givandan & POSCO respectively